Hampton Downs Build 2015/2016...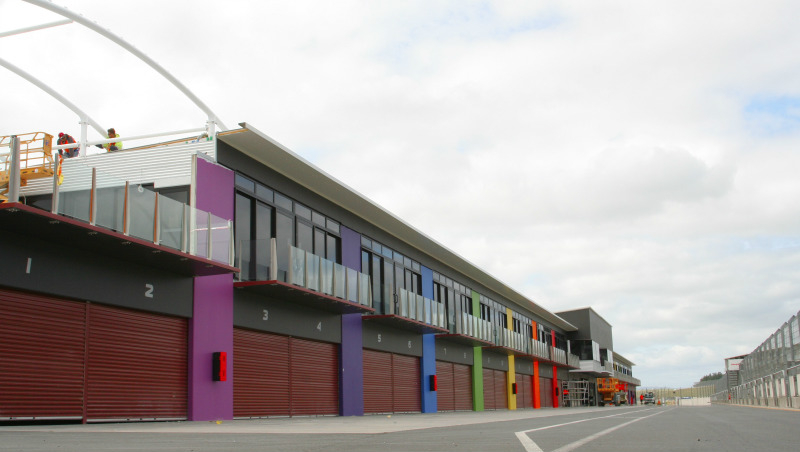 (Update 8/8/2016):
Scrutineering bay taking shape..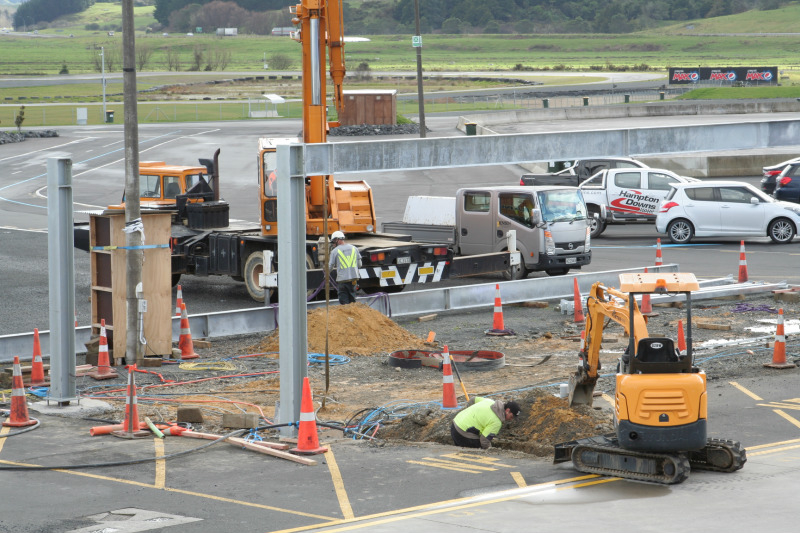 (Update 1/7/2016):
Paddock office on the move, making way for the new scrutineering bay..


(Update 9/1/2016):
11 weeks later & TV's are now wall-mounted & operational through all corporate lounges including the "GT Club".
We are now working with Reeco, Chris & Isaac from College Hill Productions to commission the audio system providing sound refeinforcement through the complex.
Fit-off of Tannoy ceiling & box speakers has now been completed. Just waiting on delivery of speakers from Australia for podium presentations. Commentary & pit calling requirements are now being provisioned allowing audio distribution to existing speakers around the track.
The Soundweb platform & Crown amplifiers are preforming perfectly.. Roll on "Festival of Motorsport"...

(Update 14/12/2015):
7 weeks into the TV/Audio installation & we're now at fit-off stage as individual corporate rooms are signed off by the painters. Firing up the SMATV system, setting RF signal levels & checking individual outlets. Ceiling mount Tannoy speakers arriving tomorrow, supposedly. Man this facility will have some awesome technology running behind the scenes when completed..

Update (13/11/2015):
We are currently 2 weeks into prewiring for TV & Audio distribution systems involving the newly built Race Control tower & Corporates above the Pit Garages. Once again College Hill Productions are providing knowledge & infrastructure in support of the PA system.